Car Interior Protection Perth
Advanced nanotechnology to safeguard your car's interior
Breathable, water repellent, strong
Anyone can have a 'whoops' moment with a drink, but is your interior protected? 
With a single professional coating and fully cured in 24 hours, System-X interior is a high-tech water-resistant coating that will guard against life's little accidents.
What is System-X Interior?
System-X interior has advanced nanotechnology to protect all your interior surfaces, including fabric seats, leather, vinyl and carpet.
Stains and spills can be cleaned up quickly and easily.
When liquid comes into the contact with System-X Interior the properties within the treatment repels the liquid and it rolls off in a bead, rather than soaking in and staining.
When liquids are able to penetrate the surface for materials that have a more open structure (such as plush carpets) the treatment prevents any penetration of the fibres stopping any permanent staining.
Advantages of System-X Interior

Forming a strong bond within the fibers to prevent removal during cleaning. Liquids are unable to attach or penetrate the fibres and are repelled in droplets.

System-X Interior does not cause the fabric to become stiff or scratchy. Attaching to the individual fibers, it still allows the fabric to breathe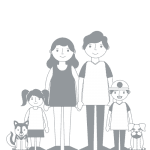 Ultra-safe technology gives peace of mind for people with children or pets in their vehicles.
Interior will maintain the natural look and feel of your interior. The invisible coating wont change the colour of any surface.
Vaccuming
Spot cleaning
System-X Interior application to interior, seats, carpets and trim
Cleaning of interior windows
Dress door seals and rubbers
*Excessive sand, pet hair or other debris removal not included.
Advantages of System-X Interior